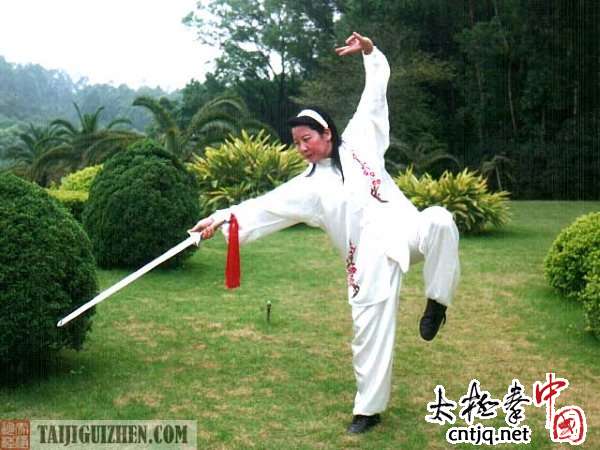 I was born on 2nd February, 1960, I started learning Tai Chi at the age of 8, and learned forms and weaponries form Master Chen Zhaokui and Master Chen zhao pi, later learned from Wang Xi an, Chen xiao wang and Chen Zheng lei.
I am the 11th direct lineage of the Chen style tai chi, now the head coach in China Chen jia gou tai chi centre, level six dan of wushu (all 9 levels), first level judge for Chinese wu shu competition, committee member of the HeNan provincial wushu standing committee, standing member of the Wen xian county tai chi committee, standing executive of the HeNan Chen style taichi committee.
Work Experience:
2011 Formally accept 46 disciples as the direct inheritors of the chen style taichi and was awarded the "Top outstanding inheritor" to tai chi through the Wen Xian Chen style Tai Chi Inheritance committee and online voting.
2010 Formally opened up a taichi academy in Wen Xian, soon have more than 150 students from around the state, with the students achieving extinguish awards in the following tai chi contests.
2009 spend more than 13 months teaching tai chi in the state of Oregon, USA. Focused mainly in the city of Eugene, Oregon, but travelled to and taught at forums and martial arts centres all over the state and received high acceptance from the American students, especially female students.
2008, Taught Tai chi forms and sword forms in Chen Style Tai Chi Centre in Fo Shan, Guang Zhou.
2008, Awarded as the "Ten Top Female Martial Artists" by the Administration of Sports of the Jiao Zuo City and the Women's Association.
2008, In the same year, I was chosen as the representative for the 11th Women's Congress.
2007, Chosen as the representative and committee member for the Provincial people's Political Consultative Conference of He Nan Province.
2007, July, I visited South Korea for publicity events of tai chi .
2007, August, I went to the Oregon State of United States to teach tai chi at local forums and kung fu academies.
2006, May, I was chosen as the representative for the city of Jiao Zuo fto attend the Shen Zhen World Culture Expo, and in June I went to Frankfurt, Germany to do demonstrations as representative of Tai Chi inheritors for the local dojos and martial arts centres.
2004-2005, selected as the best judge by the Administration of Sports of HeNan Province consecutively for two years.
2003, chosen as the representative for the 9th Provincial People's Political Consultative Congress and also representative for the 9th Women's Congress in He Nan.
2002, vice deputy manager of the taichi alumni for the website of www.cntaijiquan.com